The strong marketing trends of 2019: artificial intelligence, virtual reality and reading / analysis of emotions, appear in the recommendations of large consulting firms (read some references below) and in the needs expressed by B2B or B2B2C companies in many economic sectors.
Take advantage of an international one stop shop
At BMU, we offer all three areas of expertise in one place:
VR-AR,
AI,
Emotions analytics based on neural tools.
The expected benefits are twofold.
First, businesses can use our services to improve the customer experience.
Secondly, brands benefit from a robust ecosystem built on scientific articles, a community of researchers and a network of universities.
The benefits are many:
– speed of development,
– customization by markets and verticals,
– efficiency of investments,
– versions of solutions always improved.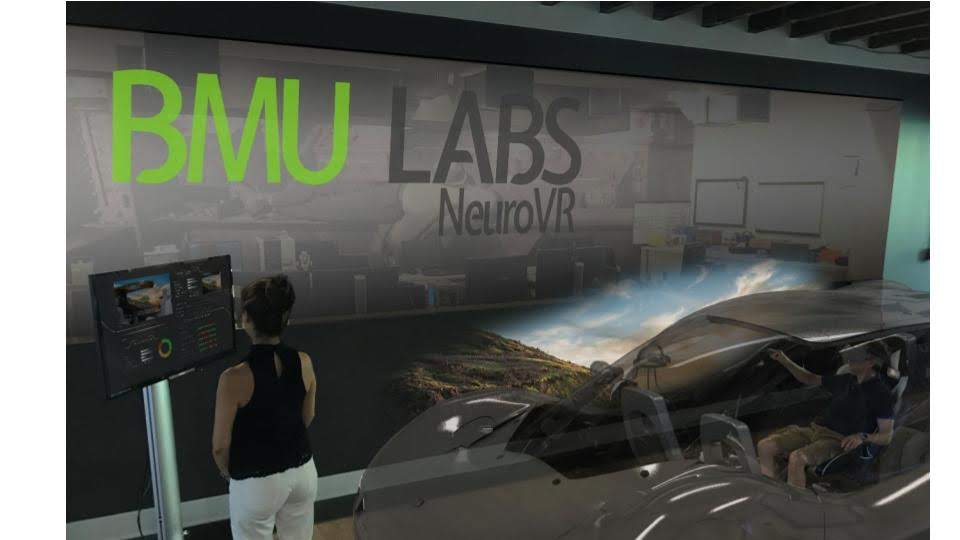 Over the past few weeks, we have helped industries in the mining, financial, property and casualty insurance, content creators sectors to name a few. We collaborate with agencies, creatives and brands accomplish effective consumer insights research with the most complete results in real-time thanks to BMU'S algorithms.
The NCO solution allows all brands to enhance their communication and marketing efforts by accurately measuring branding attributes such as sympathy, memory. In total more than 80 measures are available and fit the business objectives of the companies.
Our intelligent room solutions enable the measurement of voice, gestures and mental states, so businesses can better train, address issues quickly and use that knowledge to enhance the customer and employee experience.
Our services are :
Simple, affordable and fast
because it's 2019.
/*-/*-/*-/*-*/*-/*/*-/*-/-*/*-/-*/
TRENDS 2019 sources
Forbes: Annual Predictions For Marketers: From AI To Politics To Augmented Intelligence To Orchestration
Gartner: Top 10 Strategic Technology Trends for 2019
Entrepreneur: Marketing Trends to Watch in 2019
The 2019 creative cocktail